Post Construction Cleaning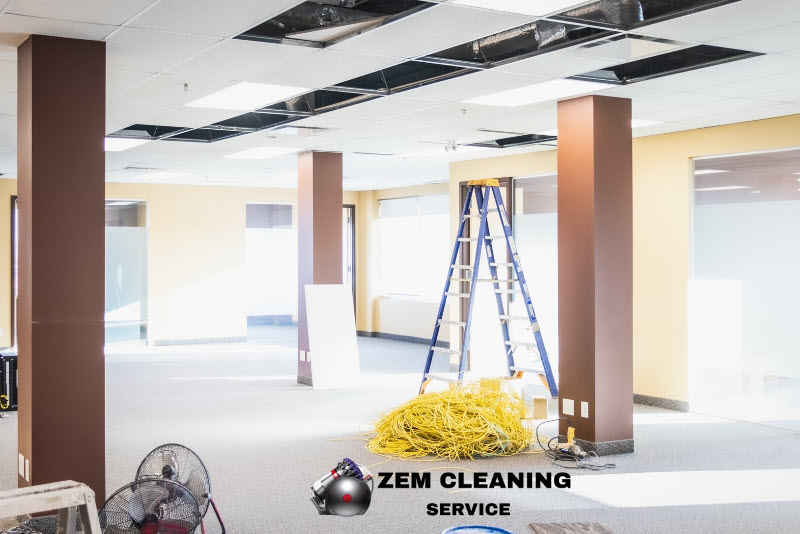 A construction or renovation project is not complete until all the dust, dirt, and debris have been cleared. Zem Cleaning Service provides cleaners that specialize in post-construction cleaning services; in Winnipeg that make your new building or residence look its best. Each cleaner offers a meticulous cleanup complements your structural and aesthetic improvements.
Take Care of the Post Construction Mess
Zem Cleaning Service schedules clean-ups after your construction projects. We have the best cleaning Network in Winnipeg and we customize our quotation based on the size and scope of your construction.
Our Winnipeg post-construction cleaning team takes care of the mess in these situations:
Home renovation is a thrilling time for the family. You can either be remodeling because your family is growing or simply because you want a fresh start. Knocking down walls, installing new fixtures, and bringing in new furniture might be messier than you expected, though.
We take care of the mess so you can focus on the feeling of sort of having a new home.
Our team cleans up your newly renovated kitchen, bathroom, bedroom, or living space from top to bottom. All you have to do is enjoy the newness of it all with your family.
All of our services come with a free quotation so tell us all about your construction site that needs a cleanup. We customize each service quote based on your specific construction project.